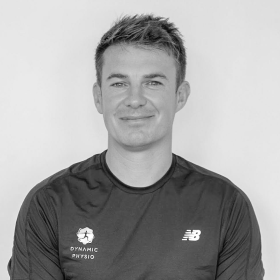 ALLAN PEARCE
Managing Director
Musculoskeletal Physiotherapist
NZRPT, BHSc (Physiotherapy), PGDip Musculoskeletal Physiotherapy
More about Allan

Allan graduated from AUT with a Bachelor of Health Science in Physiotherapy and later completed his Postgraduate Diploma in Musculoskeletal Physiotherapy. Allan has previously toured with the Wellington Phoenix football team and several NZ age group representative teams. Allan really enjoys his work with young footballers, having gone through the age group rep teams himself as well as representing New Zealand as an All White. Allan has a particular interest in sports injuries and working to restore faulty body movement patterns that may result in injury.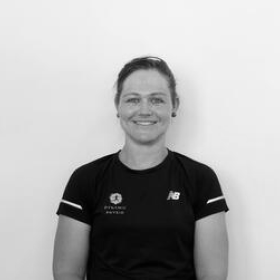 ANNAMI HAVENGA
Musculoskeletal Physiotherapist
NZRPT, BPhysT (Physiotherapy)

More about Annami

Annami was born in Pretoria, South Africa. She received her Physiotherapy degree in 2011, working mostly in musculoskeletal physiotherapy clinics managing vast array of conditions and sports injuries. She loves ALL types of sport and has worked as a physio in various sports settings. She has a soft spot for runners and loves helping them get back on the road. Spending time with friends and family, going on adventures, drinking good coffee and climbing mountains makes her happy. She also travels as often as possible and having visited more than 40 countries.

Annami is fluent in Afrikaans.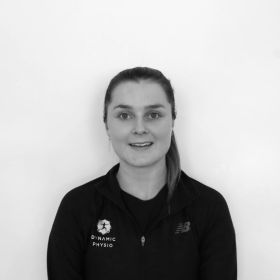 HAYLEY RUTTER
Musculoskeletal Physiotherapist
NZRPT, BHSc (Physiotherapy)
More about Hayley

Hayley graduated from AUT with a Bachelor of Health Science in Physiotherapy. She has a particular interest in the management of pre/post operative, geriatric (elderly), and musculoskeletal conditions, with a specific interest in return to sport. Hayley has a passion for exercise based rehabilitation, holistic healthcare, and helping patients of all ages and physical capabilities achieve their goals. She has previously been involved in Netball and Volleyball, however, currently enjoys HIIT classes in the gym, and horse riding, in particular dressage. Hayley has sustained a previous back injury, which she feels has made her a more understanding, effective and empathetic musculoskeletal physiotherapist.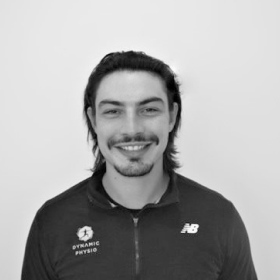 ERNEST NEL
Musculoskeletal Physiotherapist
NZRPT, BPhysT (Physiotherapy)

More about Ernest

Ernest graduated from Stellenbosch University in South Africa, with a Bachelor of Science in Physiotherapy. He has also completed a postgraduate dry needling course. He is passionate about sport-related injury rehabilitation and has experience working in chronic neck and back care facilities. Ernest used to play provincial rugby and competed in athletics at a national level. Currently, he enjoys playing golf, exercising, and hiking over the weekend.

Ernest is fluent in Afrikaans and in English.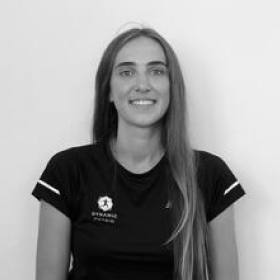 AIMEE SHAW
Musculoskeletal Physiotherapist
NZRPT, BHSc (Physiotherapy)

More about Aimee

Aimee graduated from AUT with a Bachelor of Health Science in Physiotherapy. She has a background playing a variety of sports, with a particular focus on netball. Aimee has an interest in utilising exercise based rehabilitation and a holistic approach to treat musculoskeletal injuries. In her spare time, Aimee enjoys playing netball and staying active outdoors.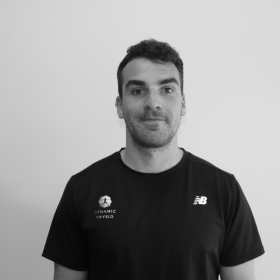 OISIN KELLY
Musculoskeletal Physiotherapist
NZRPT, BHSc (Physiotherapy)

More about Oisin

Oisin is a graduate of the University of Dublin and holds both a BSc in Physiotherapy. He has worked with high level athletes as well as a diverse population across the private sector in Ireland and is excited to be joining us here in New Zealand. His physiotherapy philosophy is largely influenced by movement and exercise as medicine, using strength and conditioning principles to aid athletic performance, injury prevention, and inform improved lifestyle choices. He combines his knowledge of Strength and Conditioning alongside manual therapy to get the best outcomes for his patients. He has completed post graduate courses in Strength and Conditioning as well as Dry needling. In his spare time Oisin plays Gaelic football and is looking to return to playing to some rugby here in New Zealand since not having played Rugby in six years. He is also looking forward to seeing as much of New Zealand as possible over the coming years.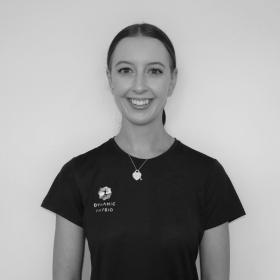 KENDAL RAY
Musculoskeletal Physiotherapist
NZRPT, BHSc (Physiotherapy)

More about Kendal

Kendal's interests are in musculoskeletal therapy, exercise-based rehabilitation and biomechanical analysis. Through her own health journey, she has developed a passion for taking a holistic approach in healthcare to ensure the best possible outcome for her patients. She has also completed an advanced sports massage course.

Kendal has a background in dancing, netball and horse riding. In her spare time, Kendal enjoys going to the gym and doing various outdoor activities such as hiking and kayaking.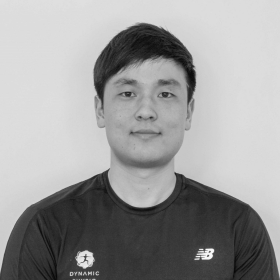 JAMES SUH
Milford Clinical Director
Acupuncturist
AcuNZ, BHSc (Acupuncture and Chinese Medicine)

More about James

James graduated from the New Zealand College of Chinese Medicine with a Bachelor of Health Science in Acupuncture and Chinese Medicine. He is registered with Acupuncture New Zealand. James has a specific interest in sports acupuncture and stress related conditions such as poor sleep, gastro-intestinal, anxiety, and weight management. James is involved with North Harbour Hockey, treating and supporting athletes through their injuries and rehabilitation. He is passionate about helping people to maintain a fit and healthy lifestyle by integrating a holistic approach, identifying and treating the root cause of injuries and disorders.

James is fluent in English and Korean.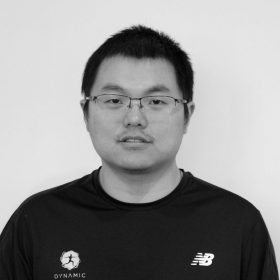 TOM (JINGLIN) WANG
Acupuncturist
AcuNZ , BCM (Chinese Medicine), MCM (Masters Clinical Medicine)

More about Tom (Jinglin)

Tom (Jinglin) graduated from Guangzhou University of Chinese Medicine in 2013 completing both his Bachelors and Masters degree and is also currently undertaking his PhD. He has previously worked in large hospitals in China, and has since worked in NZ for the past 5 years in both clinic and private practices. He treats a wide range of acute and chronic muskuloskeletal injures and internal disorders such as allergies, mental health and digestive issues.
Tom is very passionate about helping patients get back to their every day activities whilst spreading the strong health and therapeutic benefits of Traditional Chinese Medicine.

Tom is fluent in English, Mandarin and Cantonese.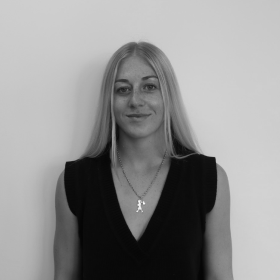 GEORGIE CARROLL
Receptionist

More about Georgie

Georgie joined the team as a receptionist in late 2021. Georgie is currently studying to become a Physiotherapist, with a special interest in Musculoskeletal Physiotherapy. She spends most of her free time either keeping active in the gym, or exploring New Zealand with family and friends.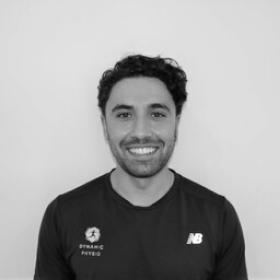 JAVON McCALLUM
Podiatrist
PBNZ, BHSc (Podiatry)
More about Javon

Javon graduated from AUT with a Bachelor of Health Science in Podiatry. He has a background in competing in International Surf Life Saving and Athletics so has a particular interest in treating sports injuries and working on biomechanics. His passion is to help people get back to performing at their best whether that be a weekend warrior or a high-level athlete. In his spare time, he likes to keep active by running or going to the gym.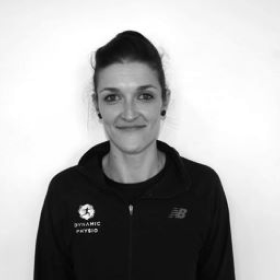 MARIJKE BADENHORST
Musculoskeletal Physiotherapist
NZRPT, BPhysT (Physiotherapy)

More about Marijke

Marijke graduated from the University of Pretoria in 2009 with a Bachelor in Physiotherapy. She has also completed the Orthopaedic Manual Therapy (OMT) and post graduate courses in Dry Needling. Marijke is very interested in musculoskeletal therapy, specifically related to sport and post-injury rehabilitation. She has worked in many different sport settings, but the last few years has been focused on School Rugby and CrossFit athletes. Experiences also include two years assisting Orthopaedic Surgeons in theatre, where she surgically repaired soft tissue and sport injuries. Marijke has a real passion for CrossFit. Not only has she competed in CrossFit games, but she is also a qualified level 1 CrossFit coach. An active individual who loves a challenge, Marijke also used to be a competitive gymnast, loved playing hockey, and tried out in running and triathlons.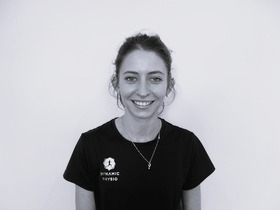 UTE VAN ACHTERBERGH
Musculoskeletal Physiotherapist
NZRPT, BPhysT (Physiotherapy)

More about Ute

Ute graduated from UWC in 2021 and completed her community service year in the Northern Cape. There she worked in a private practice setting at the Military base where she gained experience in applying different kinds of treatment techniques and understanding a broader field in Neuromuscular and Orthopaedic conditions. She is a sport driven person and used to compete in the top tennis club league as well as paddle competitions in Cape Town. She has been playing tennis competitively since she was 12 years old. She competed in many South African tournaments and represented the Western Cape Province team for 5 years. Physiotherapy is her passion for two reasons, one is the satisfaction that she gets from being able to help people and secondly, it is a field which requires problem solving, investigative competencies and an analogical knowledge. Ute is an open minded, spontaneous person who loves working with people. She desires the best treatment for her patients and live by the motto "feel better, move
better, be better, feel the change".
MEI MORTON
Musculoskeletal Physiotherapist
NZRPT, BHSc (Physiotherapy), PGDip (Sports), ABPTS Specialist Certification (Sports)

More about Mei

Mei graduated with a Bachelors in Physiotherapy at AUT and is currently completing her Postgraduate Diploma in Sports Physiotherapy. She has also worked in the US where she obtained her post-professional Doctorate in Physical Therapy and Sports Specialist Certification.

Mei has a special interest in post-operative conditions and sports injuries, particularly in football. Most recently, she was the Physiotherapist for the West Coast Rangers men's premier football team and Seattle Sounders FC reserves (Tacoma Defiance). In her spare time Mei loves to play football, travel, and spend time with her family.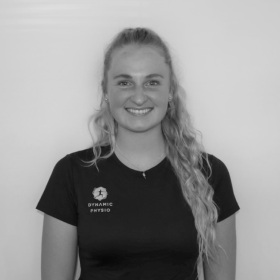 TANAMERA ISCHNER
Musculoskeletal Physiotherapist
NZRPT, BHSc (Physiotherapy)

More about Tanamera

Tanamera is passionate about musculoskeletal physiotherapy with a focus on looking into injury occurrence and prevention. She has a large sporting background, particularly playing at a representative level for Touch Rugby, Hockey and Swimming in South Africa. Tanamera keeps active through various physical activities such as yoga and HIIT workouts while also enjoying the outdoors, especially the beach. In her downtime, Tanamera enjoys catching up with friends, listening to music and reading.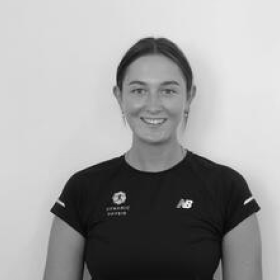 GABRIELLA SLIGHT
Musculoskeletal Physiotherapist
NZRPT, BHSc (Physiotherapy)

More about Gabriella

Gabriella graduated from AUT with a Bachelor of Health Science in Physiotherapy. Gabriella is a registered Pelvic health therapist, she is able to assist in continence issues, pregnancy related pain, postnatal care. With her extensive knowledge and expertise in pelvic health she will create a personalised treatment plan tailored to each individual.

Gabriella also enjoys pilates based rehab to assist in recovery, she enjoys treating a wide range of injuries to help get people back to doing what they love. Gabriella has a background in netball, volleyball and distance running. In her spare time you will find her out in the sun going for a walk with a coffee or in the gym.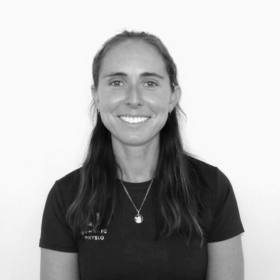 LAURA COLES
Sports Massage Therapist

More about Laura

Laura graduated with a Diploma in Sports massage from the UK. She has experience in working with Rugby teams, yoga retreats and clinics throughout London. Laura creates tailored treatments to suit each client's needs and ensure that they feel better leaving than they did coming in.

Laura is enjoying rediscovering what her home country has to offer, such as taking the opportunity to get out on a SUP when she can. She also loves looking after her growing collection of house plants, and spending time with family.
VIVIENNE (WEI) XING
Acupuncturist
AcuNZ, BHSc (Acupuncture and Chinese Medicine)

More about Vivienne (Wei)

Vivienne (Wei) graduated with a Bachelors Degree from Liaoning University of Traditional Chinese Medicine in 2007.  She worked in a large hospital in China for ten years and since arriving in NZ, has spent her time working mainly in private practices. She has a vast experience in treating various conditions relating to internal health, such as digestion and immunity. Vivienne is also interested in musculoskeletal conditions through sports and everyday injuries. She is passionate about using her experience to help people and have a positive impact in the community.

Vivienne is fluent in both English and Mandarin.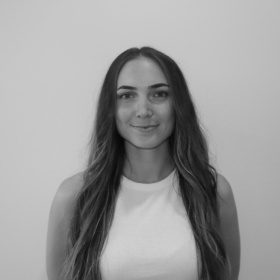 CHARNE DU PLESSIS
Receptionist

More about Charne

Charne studied at UoA for her degree in Physiology and Exercise Science, where she went on to get a Post Graduate Diploma in Physiology in 2022. This year Charne joined the Dynamic Physio team at our Long Bay Clinic, where she loves working with our great variety of clinicians and joining in helping patients get better. In her spare time she loves spending time with her friends and family, as well as exploring the outdoors, reading books, and improving her cooking knowledge."
Expertise and experience
We take a collaborative approach to treatment. Every member of the Dynamic Physio team meets regularly to share knowledge, analyse case studies and discuss the latest research with the aim of continually developing as professionals.
When you book an appointment with us, you're not just seeing one physio – you're tapping into the collective experience and expertise of every specialist in the Dynamic Physio team.
BOOK ONLINE