Podiatrists are experts in the lower limb, foot and ankle as well as footwear and custom orthotics.
Trained Musculoskeletal Podiatrists are experts in the lower limb, foot and ankle as well as footwear and custom orthotics.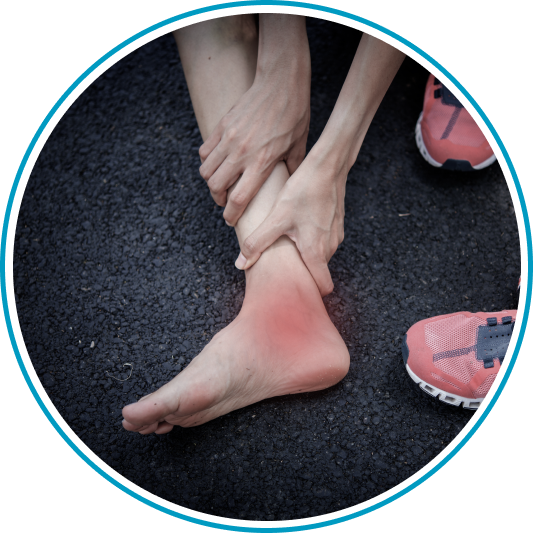 Is podiatry covered by ACC?
We are registered ACC  providers.  If you have an ACC related injury claim, your Podiatry visit will be covered by ACC.
If you already have an ACC claim number through an old injury or have been given one by another health professional, you can bring it with you to your appointment. If you do not have an ACC claim number, we can provide you with the forms and help you apply for one at the clinic.
Our ACC Co-Payment Fees are as below:
– ACC Podiatry Initial Consult: $28
– ACC Podiatry Follow-Up Consult: $28
Please note appointment times vary from 30-60 minutes depending on what is required or planned for your appointment.  Any additional materials such as Orthotics etc. is charged separate to the above co-payment charge.
What podiatry can help with
GENERAL PODIATRY & FOOTCARE
Nail conditions
Painful skin lesions
Nail cutting
Hard Skin
SPORTS PODIATRY
Gait/running assessment
Movement/biomechanical assessment
Repetitive lower limb injuries or pain during movement
Injury prevention
Improve foot/lower limb position & function
ORTHOTICS
Custom orthotics for running and exercise
Custom 3/4 device orthotics for work/corporate shoes
Customisation of prefabricated orthotics
Footwear modification
CHILDREN
Heel pain (Severs Disease)
Growing pains
"Knock Knees" (Genu Valgum)
Uneven wearing of shoes
Post sports injury pain
Tired and sore legs/feet
Expertise and experience
We take a collaborative approach to treatment. Every member of the Dynamic Physio team meets regularly to share knowledge, analyse case studies and discuss the latest research with the aim of continually developing as professionals.
When you book an appointment with us, you're not just seeing one physio – you're tapping into the collective experience and expertise of every specialist in the Dynamic Physio team.
BOOK ONLINE
MEET OUR TEAM