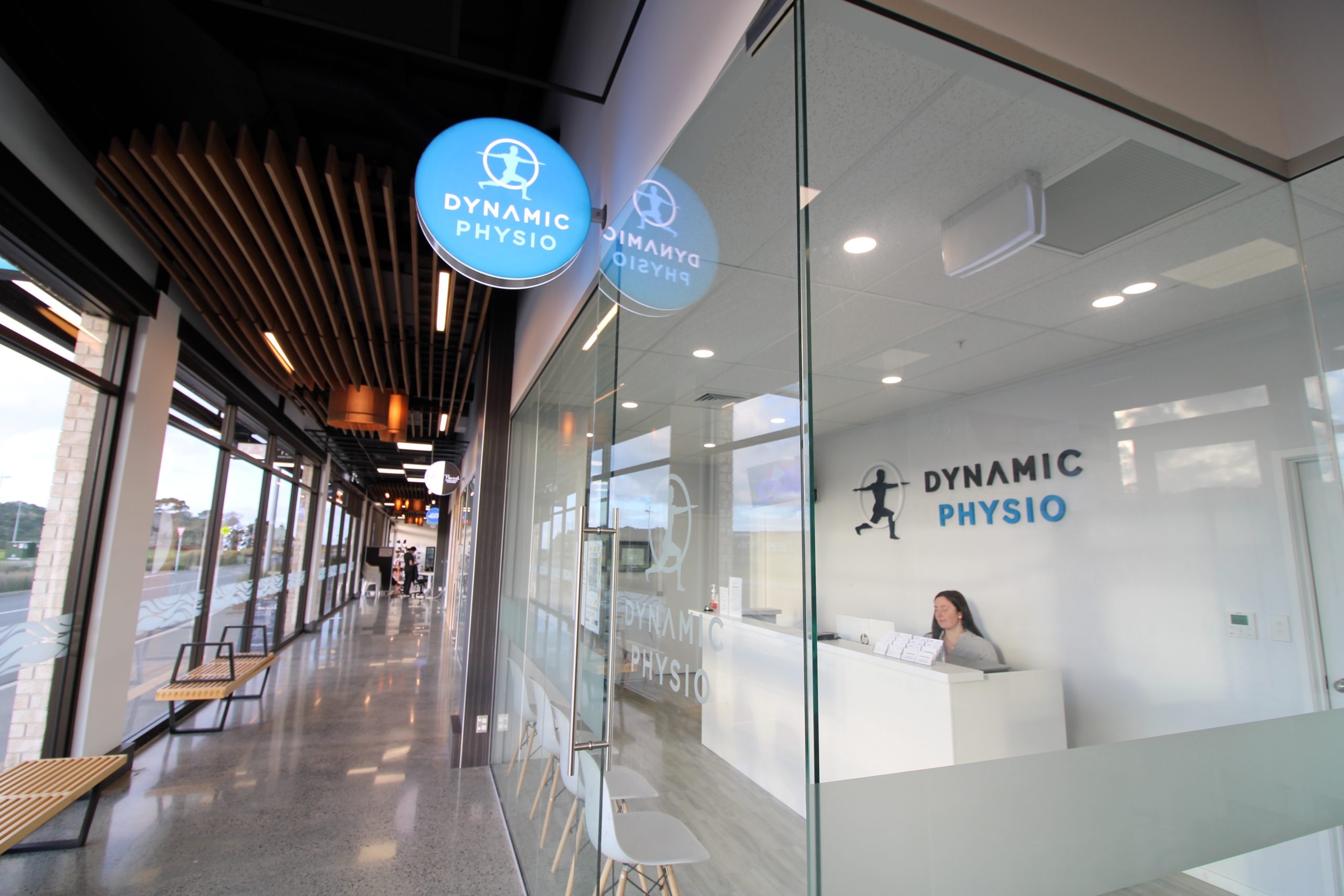 As Auckland's North Shore continues to grow, so too does the need for local medical services. 
To help meet this growing demand, a new medical suite has been developed at Long Bay, which is now home to a pharmacy, GP, nutrition and wellness centre and a new Dynamic Physio clinic. Here, we provide a wide range of services to support your health and fitness goals, including physiotherapy, acupuncture and access to an on-site gym.
Give us a call today on 09 553 8501 to schedule an appointment, or read on to learn more about our services. 
Introducing your new North Shore physiotherapy clinic
Conveniently located in the heart of Long Bay, Dynamic Physio provides non-urgent physiotherapy services for clients throughout the North Shore, including Browns Bay, Okura, Northcross, Albany, Torbay and Long Bay. 
North Shore residents are an active bunch, and we regularly treat patients for injuries incurred during outdoor pursuits. Whether it's a twisted ankle during a football match at the local Ashley Reserve, a tumble on one of the area's many walking tracks or a sailing mishap at nearby Waiake Beach we have the experience and expertise to help you get back to doing the things you love. 
We see a wide range of patients for rehabilitation, post-surgical treatments and back, knee and shoulder injuries. We also provide access at an on-site gym, which allows for a more hands-on rehabilitation experience and enables our patients to practice their rehab exercises in a controlled environment under the supervision of a professional. 
When should you see a physiotherapist?
Physiotherapy isn't reserved for elite athletes, nor is it exclusively for patients who are recovering from an injury. In fact, physiotherapy is suitable for a wide range of people and can improve your health and quality of life in a variety of ways. 
Below are some of the most common reasons people book an appointment with a physiotherapist: 
1. Mechanical problems
Mechanical problems (usually characterised by pain that flares up when you perform a certain movement) often respond well to physiotherapy. Your physio can help you diagnose the issue, guide you through a tailored rehabilitation program to rebuild your strength and show you alternative techniques to help you avoid repeating the injury further down the track. 
2. Pains that doesn't go away
It can be tempting to cross your fingers and hope that the pain resolves itself quickly. While it's true that some minor aches and pains can get better on their own, problems that persist or worsen will likely require professional treatment. If you've developed a pain that doesn't go away, worsens, or flares up every time you engage in a particular activity, it might be time to book an appointment with your physio. 
3. Injury prevention
Taking up a new sport? Getting back in the gym after a bit of a hiatus? Before you get stuck into your new exercise programme, reduce your risk of injury by booking an appointment with your local physio. Your physio will work with you to understand your goals and injury history, evaluate your biomechanics and lay out a path to help you get back into sports as safely as possible. 
4. Getting pain at your desk
The human body isn't designed to spend all day sitting at a desk. A lack of movement, poor posture and a badly set up workspace can put unnecessary stress on your muscles and joints, which can lead to pain in your neck, back, hips and legs. Your physio can help reduce muscle tightness and restore mobility through a combination of massage therapy, exercise therapy and acupuncture, and offer insight into how you can improve your posture at work. 
5. Rehabilitation 
Rehabilitation often plays an important part in a patient's wider recovery plan. If you've recently had surgery, your physiotherapist can help you restore mobility and rebuild strength in a safe and structured environment. 
Contact your local North Shore physiotherapy team
If you've recently moved to the North Shore and are looking for an expert physiotherapist to help you stay fit and healthy, you've come to the right place. 
Here at Dynamic Physio, we take a highly personalised approach to treatment that keeps your needs as a patient front and centre. With high-quality facilities, experienced practitioners and on-site gym, Dynamic Physio Long Bay provides everything you need to keep your body performing at its best. 
Contact us today on 09 476 2166 or use our online booking system to schedule an appointment.